Hawley Penfold is a music star on the rise! She can rock your soul with an upbeat power song, and then sweetly produce the soft tones of a ballad with the interpretation and maturity of an artist twice her age. It is such a pleasure to work with Hawley and to watch her grow as a music artist, as she just keeps getting better and better and better! I believe she is on the verge of an awesome entertainment career. The "red carpet" is certainly in her future!

Stuart Whitmore
All That Entertainment,
This young performer is well versed in singing, acting and more: her work is often compared to the efforts of older and more experienced artists!
Her uncommon professionalism stands out, garnering consistent praise from fellow actors, musicians, producers, directors and other collaborators.
Come watch at the Denver Film Festival on Sun Nov 6th!
Rations: Overview
During a devastating drought, two sisters struggle to support their ailing mother after their monthly water deliveries are unexpectedly delayed.
Hawley's music is also out of the ordinary: whether she's rocking the audience with an upbeat tune or reaching into their hearts with a passionate ballad, her heartfelt vocals truly strike a chord, connecting with listeners on a deeper level.
Find out more about Hawley and get a taste of her diverse portfolio, including acting reels, music, photographs, print commercials and more!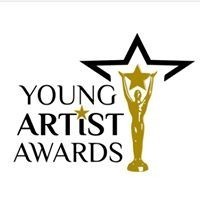 Dalton Cyr and I will be performing my new original song "Perfect"

The Young Artist Award (originally known as the Youth In Film Award) is an accolade bestowed by the Young Artist Association, a non-profit organization founded in 1978 to honor excellence of youth performers, and to provide scholarships for young artists who may be physically and/or financially challenged.